the experience
We understand the importance of how great entertainment makes or breaks a wedding. From our first consultation, we will gather as many details from you to create an amazing reception for you and your guests. We want to know about your musical tastes, what you expect from the event, the 'vision', etc. This is how we incorporate this personalized approach to create your perfect bespoke party.
‍
As soon as you book us (yay!) we are available anytime through email, text, phone call or a personal meeting if you prefer. A friendly consultant will be available to answer any questions you may have at your convenience.
Once the special date gets closer, we will arrange a personal meeting with your DJ. At the meeting, your DJ will confirm all the details we have received from you; all the special dance songs, must-play lists, name pronunciations, cues for ceremony, timelines and to make sure we are on the same page. We love it when weddings flow nicely through the evening, with communication and planning is how we achieve this.
‍
After the wedding is done, we don't want it to end there! We become really great friends with all of our clients and we are always so happy to hear from them. We want your experience to be a personal, fun and memorable one.
master of ceremonies
Our trained Masters Of Ceremonies will make your soirée a one to remember! They will make sure to get everyone's spirits up and ready for a fun night. They will make announcements such as formal introductions, dinner release, special dance announcements to be able to keep the wedding flowing perfectly. Your guests will definitely appreciate to be informed of all of the evening's happenings so they can also be a part of them.
Once the dance floor is open, they will keep the energy up with fun announcements and entertaining your guests; without being intrusive, forced or cheesy.
wedding djs
Our Charlotte Wedding DJs have over 15 years of experience, have an extensive knowledge of music from all eras, and are continuously trained to make your party experience unforgettable! Weddings are usually more challenging than any other event as you will have a group of guests from all ages, different backgrounds and varied musical tastes; our goal is to make sure everyone feels welcome to the dance floor to have a great time and celebrate with you!
Professional-grade equipment is part of what we offer and complimentary Dance Floor Lighting is always included in all our packages.
Preparation is an important element to what we offer, and we use planning tools to make it happen, as well as listen to what your expectations are for the musical portion of your event.
online planning
Our powerful Online Planning & Music tool will keep all your requests, details and songs organized. With this system, you will be able to select and listen to your Special Songs (First Dance, Father & Daughter Dance, Mother & Son Dance, etc.) and choose the songs you want for the Reception, Cocktail Hour or Dinner Time. It even gives you songs suggestions for any part of the event, gathered from our collection of weddings, just in case you need a bit of help (we all do!).
You can fill out your reception questionnaires with important information such as, how you want to be addressed, your bridal party names and other announcements.
Online Planning is complimentary in all our Packages. Makes planning a wedding so easy and fun!

ceremony music
We can also provide audio for your ceremony (microphones, additional speaker) with the DJ controlling the cues, music and volume for this important part of your event. We also provide Live Piano services as an elegant upgrade.

other add-ons
photobooths
A must-have for any reception. Photo Booth Rental includes unlimited photo prints, video messaging, GIFs, props a free scrapbook & many more features. Learn more about our Photo Booths.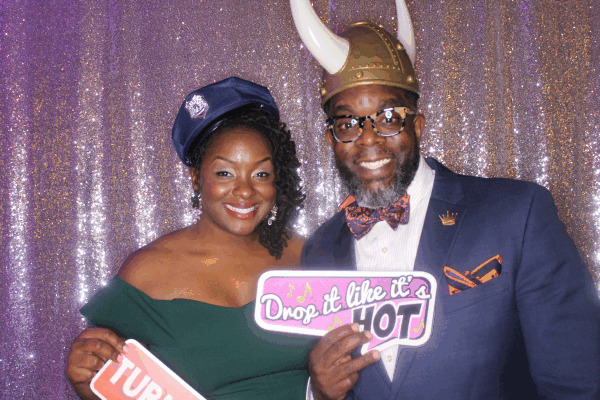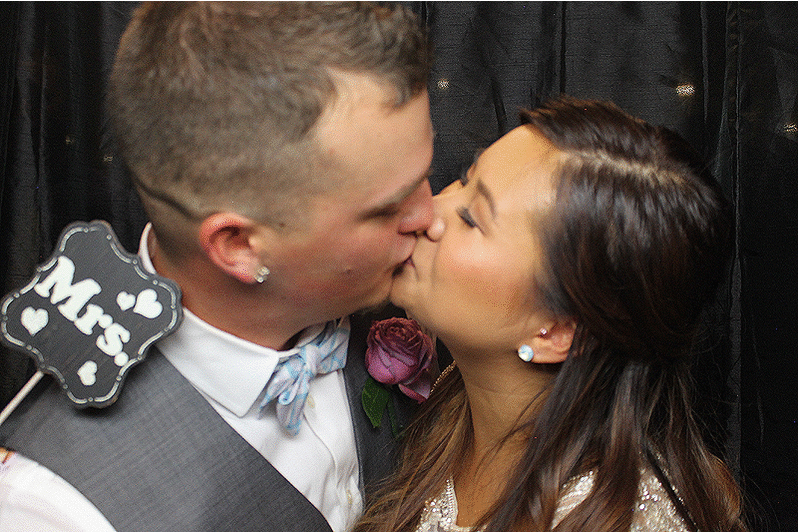 uplighting
A beautiful upgrade that will completely transform your venue with a color-wash effect lighting. Includes 16 LED Uplights and can be customized to any color.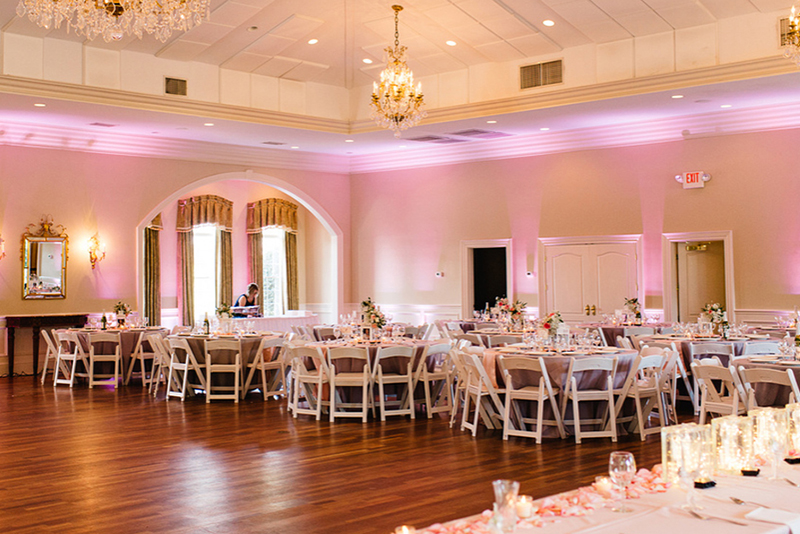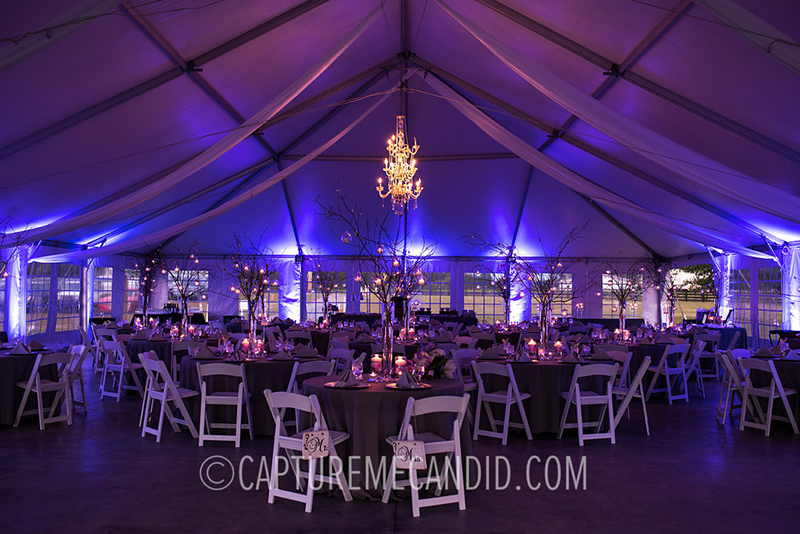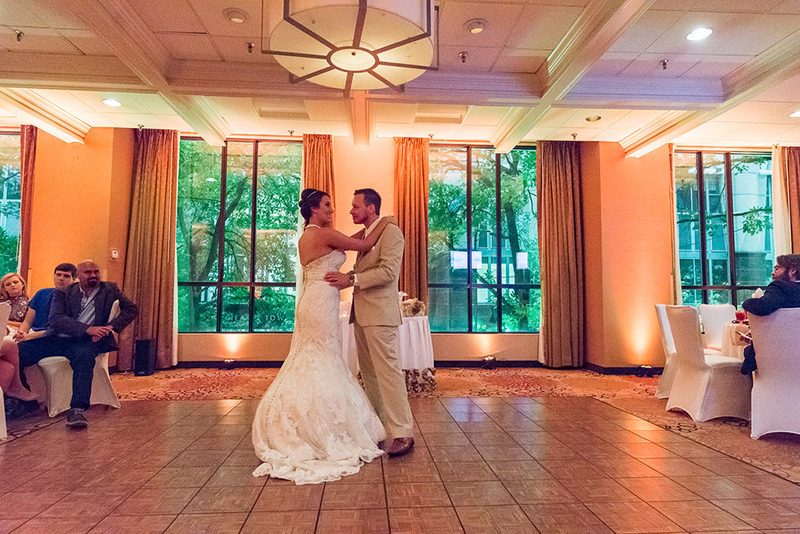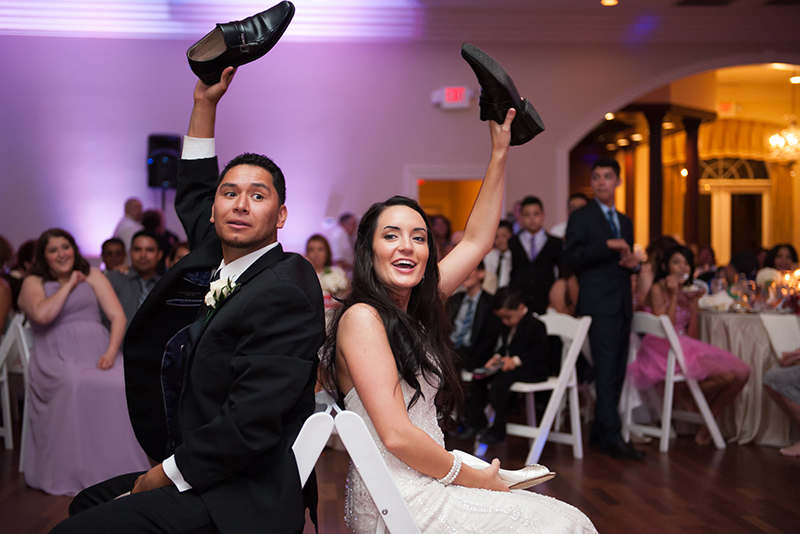 monogram spotlight
An elegant and personalized spotlight with over 70+ designs to choose from. Display your names or initials and impress your guests. Can be projected on the wall or the dance floor.